NZBVortex Cloud: help each other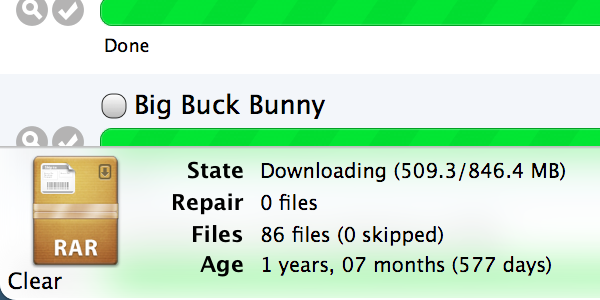 Getting content from Usenet is becoming harder and harder. NZBVortex has an unique feature where clients help each other to get optimal download results.

Clients will notify each other if a download is offline, the correct filenames, the correct download title, password, junk status and much more.
Easy to use, yet powerful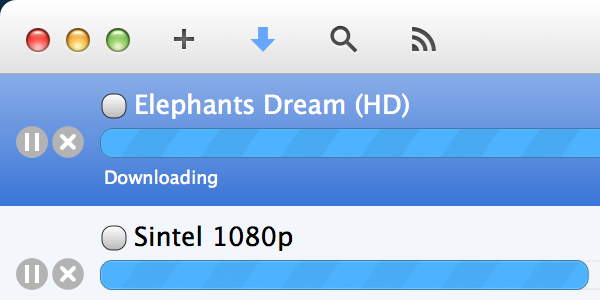 Simple and subtle user interface without losing functionality. Focused at ease of use and completeness but without the technical overhead. Subtle design with smooth animations.

All the modern features are inside: minimizes download size, RSS, search, par2 repair, unzip, unrar, join, smart junk detection and so much more!
Automated, just watch shows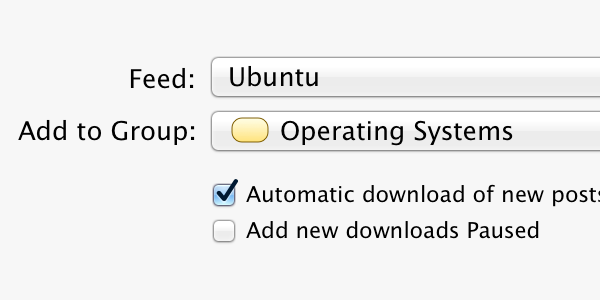 Configure the easy RSS feed watcher to auto download episodes of your favorite shows. Let NZBVortex take care of the rest like moving it to the correct folder. All you need to do is watch the downloads.
Search integrated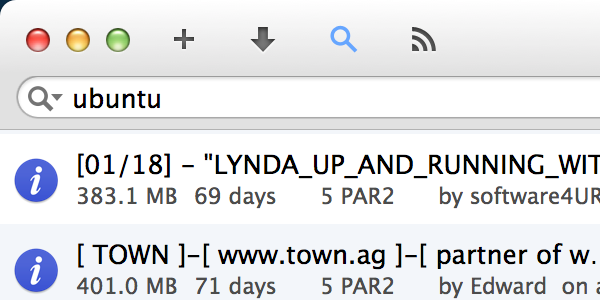 We work closely with multiple search engines and have them really integrated them into NZBVortex. No browsers like the other clients have done. We will even show you which downloads are safe to download and which aren't.

Enter your search keywords and let NZBVortex find it!
Control via Web and iPad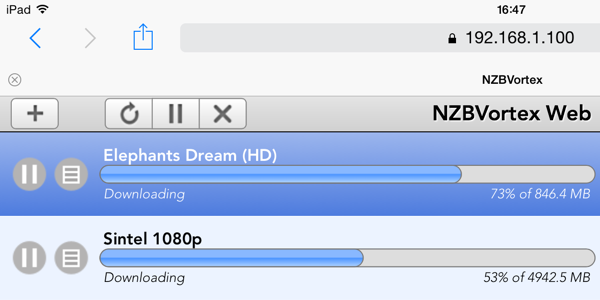 NZBVortex comes with an web interface which allows you to add and manipulate downloads whenever and where ever you like! The interface works great on an iPad!